Carly Gibson and Hannah Zale have joined forces, and they are already leaving their mark on the Georgia music scene as Indie/Alternative Rock supergroup, THE PUSSYWILLOWS (TPW) exploring their self-proclaimed "Tarantino feminism" sound. Individually, these women are exceptionally strong performers and songwriters; together, they are positively formidable. The Pussywillows, in short, are: sweet and savory; sultry and fresh; pure.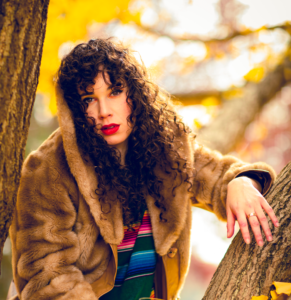 Hannah Zale is a driven young powerhouse based in Atlanta, GA with wild curly hair whose unique musical style combines her classical training, love of the blues narrative, and rock n' roll attitude. The bold front-woman and songwriter has headlined well-known venues like The Georgia Theatre, Eddie's Attic, and Terminal West, making audiences lust after her velvety vocals delivered with the masterful sureness of a seasoned performer. You simply cannot look away when this rock chick hits the stage; her raw emotive nature and dance moves are intoxicating. Hannah Zale is currently touring with her 5 piece alternative band aptly named ZALE (available online – zalemusic.com) and have released their sophomore album "Eye See You" as a recently signed Madison Records artist. As a graduate of The University of Georgia, Zale earned degrees in Social Media Theory and Music Business and now the soulful songstress is putting her education to the ultimate test, zealously managing her career as an independent artist. Zale has been called "a combination of Amy Winehouse and The Black Keys;" "soulful, sublime, and Southern;" and "a fiery combination of soul, grit, and Jack Daniels Honey"…get yourself a taste.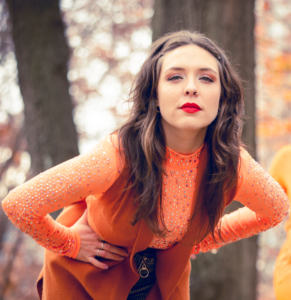 In the music world, Carly Gibson is what you would call a triple threat: she not only composes soulful and sophisticated music, she also sings beautifully and plays a mean guitar. Think biological lovechild of Susan Tedeschi and Hendrix, but raised by Joni Mitchell and Stevie Ray Vaughan. She has developed a substantial reputation for her lead chops on her Fender Stratocaster and '62 Epiphone Olympic electric guitars. Carly's solo music resonates with the flavors that reflect her own diverse musical tastes and influences. Rock, jazz, folk, blues, Americana, bluegrass and funk all find their place in her repertoire. Carly released her debut single, "Love Me," in 2018, and you can purchase it and learn more about her solo career at carlygibsonmusic.com. When not performing solo or with The Pussywillows, Carly performs with her husband BJ Wilbanks in their Soul Americana group Gibson Wilbanks, which released its critically acclaimed debut album in 2019.  She also tours as a backup vocalist with funk rock legends Mothers Finest. Carly has opened for or shared the stage with such musical luminaries as Geoff Acheson, Glen Phillips, Randall Bramblett, Caroline Aiken, Grayson Capps, Chris Hicks (Marshall Tucker Band), Michael Tolcher, Sister Sparrow, Mother's Finest, and more.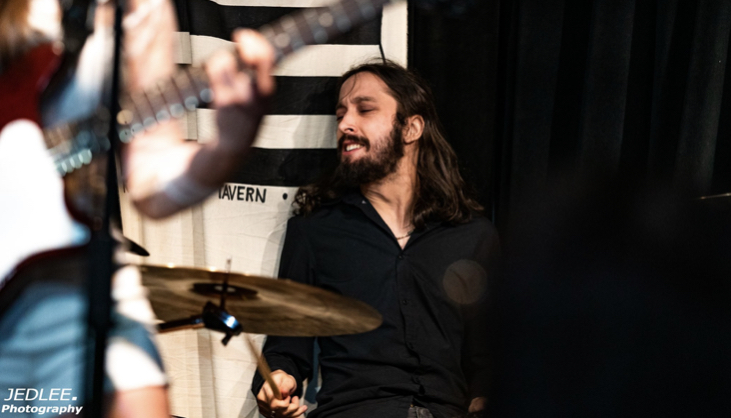 Born and raised in Atlanta, GA, David Williams has been a lover of music all his life, and has been drumming for half of it. Raised in a musical home, his father, an accomplished musician of many instruments and styles influenced him with The Beatles, classical, gospel, jazz and many other genres. After dabbling in guitar and bass, David found the drums and never looked back. After his father, Wade Williams, he has studied with Kirk Sarkisian, Dennis Durrett-Smith, and Derek Ferwerda all throughout high school. After taking a break from school to start teaching and playing in Atlanta, he attended and graduated from the Atlanta Institute of Music and Media, for drum performance. A dedicated player of many styles, he brings them all into use with The Pussywillows, South Shadow Studios, and other projects in Atlanta.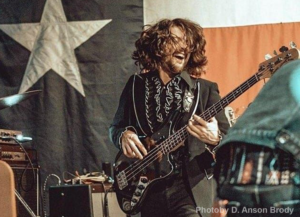 Dustin Williams has worked as a freelance bass player and music teacher in the southeast since 2009, performing live and in-studio with multiple artists/bands around the region. Having experienced many tours ranging from the smallest DIY routes, to major international traveling festivals (Vans Warped Tour 2012 & 2016), Dustin tries to be prepared for any musical situation. So when the opportunity came to join up with his good friend David and the powerhouse duo of Hannah and Carly, it was a no-brainer! More recently Dustin was invited to join The Pussywillows in the studio to record their latest EP with producer Robert Titolo (South Shadow Studios), and he continues to perform with them at live shows. In addition, Dustin can be found in and around the city of Atlanta playing with various artists, as well as co-engineering out of South Shadow Studios with David and Robert, and teaching bass/guitar lessons.
The Pussywillows are perfect harmony in motion. Balance is their greatest quality; they weave in and out of each other's melodies seamlessly. At times throughout their set, listeners cannot tell who is singing which line, creating an almost subconscious, fascinating game. Their music is beautiful yet haunting; though soft at times, it always takes the listener back to a hard beating pulse surrounded by nasty electric guitar. These best friends push and pull each other and their audiences through intricately constructed sonic spaces. They showcase carefully cultivated lyrics that both evoke and provoke listeners into a daydream wherein they can simultaneously catch cotton candy by sticking out their tongue and stomp proudly through alligator infested swamps in high-heeled leather boots. Hannah and Carly, rounded out as a band by Dustin on bass and David on drums, possess sass and a little something special.
For music and more visit www.thepussywillows.com.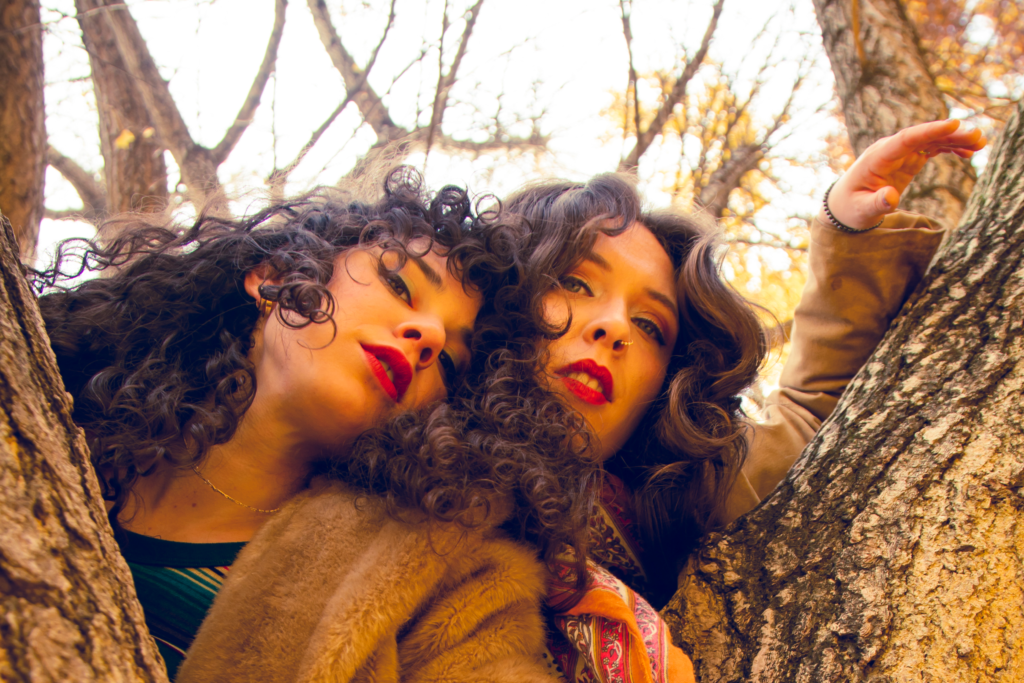 The Pussywillows passionately blend a bit of each of these musical styles into their music and forge them into something powerfully beautiful. Hannah Zale's vocals are strong and she uses them to lift you off your feet or to dig deep down into your soul. Carly Gibson is captivating as she shreds on guitar and has a voice that simmers like the hot coals in a bonfire. Together the pair are a great duo with harmonies that blend perfectly and their original music highlights each of their talents.
– Libro Musica
Carly and Hannah will be the duo to watch. They may be the next great duo from ATL. They are the complete package: singers/songwriters/musicians — with an amazing on stage presence!
– Steve Grossman, Steve's Live Music
Dirty South TV recently had the pleasure of having Carly Gibson and Hannah Zale on one of our music television shows "The Acoustic Lunch Hour." They arrived to the set early, and ready for anything that we needed of them sound check, lighting check etc. They were very easy to work with, very professional and had a very happy and positive demeanor all afternoon. During the sound check their vocal capabilities, range, tone, harmonics and harmonizing had every jaw in the room on the floor. It was literally amazing what came out of those two young ladies. Very rarely will you know a singer that is really good and unique, with a sound and technique all their own sing with another vocalist and reward everyone who hears them so richly. The matching and weaving of harmonics was astounding. Two singers truly committed to the music together. We would gladly go and see either of these young ladies by themselves–but together, together we would be the first in the building. We would welcome Carly Gibson and Hannah Zale on any of our TV shows in the future, and we cannot wait to hear them sing together again.
– Giuseppe Colato, Dirty South TV
Press
Meet Hannah and Carly of The Pussywillows in Brookhaven and Conley – VoyageATL, September 17, 2020
The Pussywillows Bloom With Their EP Release at Eddie's Attic – Antonius, LibroMusica, August 12, 2019
With Change Lingering, Can East Atlanta Keep Its Cool? – Alex Patton, WABE, Where ATL Meets NPR, June 25, 2019
New Music: The Pussywillows Release New Single "400 Hours" – Manor 208 Media, March 8, 2019
Premiere: The Pussywillows Release New Song '400 Hours' – Down The Rabbit Hole Magazine, March 8, 2019
The Ain't Sisters and The Pussywillows Pack Out Eddie's Attic – Daniel Karasek, Georgia Local Spotlight, January 17, 2019
PLAYING ATLANTA: The Pussywillows Are Atlanta's Hardest Rocking (and Hardest Working) Indie Rock Duo – Luci Turner, Audiofemme, January 9, 2019
Pulse Pounding Alternative Rock With The Pussywillows – Antonius, LibroMusica, December 18, 2018
The Pussywillows Drop New Single and Music Video – Anthony Prince, Funkadelic Threads, June 25, 2018
PREMIERE: The Pussywillows "Too Bad – Open Ears Music, June 22, 2018
Summer guide 2018 – Creative Loafing Atlanta – May 8, 2018